Vancouver International Airport Improves Permit Visibility with Cloudpermit
Vancouver Airport Authority, British Columbia
November 2, 2022
Cloudpermit is the best-selling compact car of permitting software – reliable, simple, and affordable
In March this year, Vancouver International Airport's Engineering Services Department started using Cloudpermit to manage development and facility permits. Now, applicants have more visibility into their permits and how their projects impact the movement of planes, people, and baggage at the airport.
Vancouver Airport Authority
The Vancouver Airport Authority is the Authority that has jurisdiction over the land leased from the Federal Government for the operation of the Vancouver International Airport. Part of the Authority's responsibilities is to manage a permit system, similar to a municipal building permit system, for all facility alterations on the airport lands. Like most municipalities, the Authority manages reviews from the plan checker, fire department, engineering department, and health department. In addition, they also manage reviews from Airport Operations and Terminal Operations staff to ensure proposed facility changes do not impact the movement of passengers or planes.
Why Cloudpermit?
"Giving our external applicants and consultants a better view of their permit status was one of our big motivators for adopting online software,"

shared James Blake, Manager of Engineering Services with the Vancouver Airport Authority.

"Before Cloudpermit, we were using PDFs and our document management system to track permits. Airport staff could see permit status, but external parties did not have access to any insight into their permit."
Most permitting software is made for governments. The Engineering Services Department needed to find a solution that could also work for their needs.
"We chose Cloudpermit because it was a standalone, cloud-based product that dealt well with permits and could be applied to our system,"

Blake continued.

"Most of the other options we looked at were large corporate systems aimed at municipalities."
After some configuration, Cloudpermit has given this team an easy way to do permits online.
"We weren't sure what to expect as this software is municipally driven and airports are so different,"

added Steve Pitt, a Permit Specialist with the Vancouver Airport Authority.

"Cloudpermit is heads and tails above the other software we looked at with respect to affordability and ease of use. It is simple and gives us what we need without trying to do all our work. It doesn't cost an arm and a leg, and it isn't trying to do a hundred things."
He summed it up well:

"It's like a car – I don't need a luxury car. I need a car that's reliable, has good visibility, and will take me from point A to point B for an affordable price. Most software options we looked at were like luxury cars with a high price tag with dozens of features we didn't need. Cloudpermit is the best-selling compact car of permitting software. It's reliable, simple, and gives us what we need at an affordable price with great visibility into the permitting process."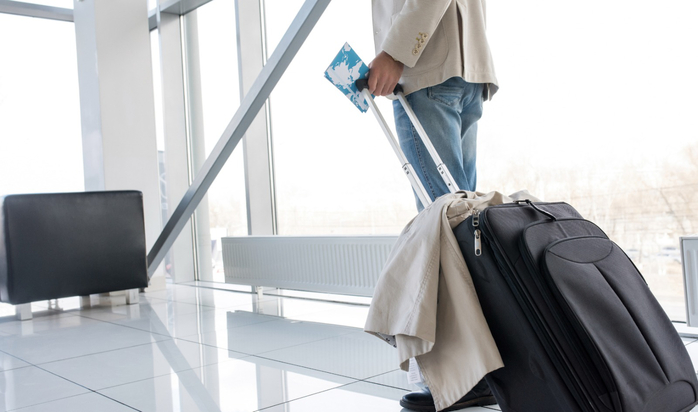 Standardized and Accessible Projects
The Engineering Services Department handles permits for internal capital projects, buildings such as hangar construction, retail tenant spaces with terminal buildings, and any other construction across the airport. They generally deal with professionals who know how to submit complete development and facility permit applications.
"We now have one central place to store and find files associated with a permit review,"

Blake explained.

"This is a big advantage of using online software because it makes transferring files much easier. Cloudpermit allows for a standardized method of submitting permit documents."
Administrative users can modify and change workflows. Staff can edit projects to standardize them in Cloudpermit.
"It's great that we have the autonomy to change project names,"

shared Pitt.

"My world is about numbers so it's helpful that we can add permit numbers to projects that were named differently by the applicant."
Simple Version-to-Version Tracking and File Transfers
Cloudpermit allows users to share files and keep track of project history. This makes it easier to follow projects and collaborate with stakeholders.
"We have found version-to-version tracking very helpful because we can now see the history of a project design more clearly,"

said Blake.
Gurjeet Sidhu, a Permit Specialist in the Engineering Services Department, shared:

"File transfers have increased in transparency as stakeholders, consultants, and contractors can have access to uploaded documents on Cloudpermit. These parties not only have access, but they can also track design updates and changes. This reduces the chance of miscommunication."
Reduced Amount of Phone Calls and Emails
Traditionally, paper-based systems do not give applicants much visibility into their permits. They need to call, email, or visit the office to learn the status of their permit before it gets issued. Online permitting software changes that.
Blake, Pitt, and Sidhu all shared that Cloudpermit has reduced the number of phone calls and emails they receive.
"Since everyone can see the status of their permit, it gives our applicants peace of mind,"

shared Pitt.

"Paper-based processes are like a black hole – no one knows where their permit stands unless they call in or send an email. Now, we receive far fewer calls and emails because people can check what's going on with their permit online."
"Anyone can now log in to see what reviews have been done and read what comments have been added to a project. As a result, we're seeing a reduced number of calls asking about permit status, which is a huge bonus,"

said the Manager of Engineering Services.
Cloudpermit sends applicants automatic status updates without needing prompts from staff.
"I love that Cloudpermit cuts down the number of phone calls and emails that would request project updates,"

Sidhu revealed.

"The emails we receive now are more project-focused, rather than asking about the status of a permit or inquiries on paperwork. This has increased both the efficiency of work and substance in conversations."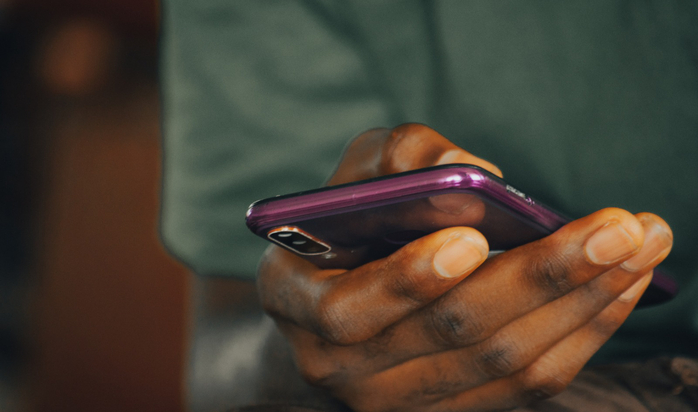 Online and Collaborative Projects Reviews
The airport has commercial retail units within terminals that are rented out to tenants. These tenants do their own construction that requires permits through the Engineering Services Department.
"Our engineering group and third parties can see the number of reviewers, who they are, and the state of the review in Cloudpermit,"

said Pitt.
"Being online creates more transparency for our stakeholders since everyone can view their permit status and access their documents online,"

Sidhu added.

"Our reviewers and stakeholders have always wanted to review projects online, and now they can. This software gives them the opportunity to easily work with others without interrupting their day."
Stronger Understanding of the Permitting Process for Third-Party Tenants and Stakeholders
"Our customers have been happy with the increased visibility into their permits,"

Blake said.
Giving customers better visibility into their permits results in applicants having a better understanding of how the permitting process works.
"A mechanical perspective during a design review may result in changes that lead to project resubmission,"

explained Pitt.

"An operational review is also important to determine if a project is going to impact terminal movement with the movement of people, planes, or baggage. It's beneficial to give applicants exposure to that side of the process with Cloudpermit."
"Our applicants like Cloudpermit and are using it for their submissions which is really important to us,"

he continued.

"Now, repeat applicants know what we're looking for in their application. They can finish their submissions faster since they don't need to come into the office for reviews anymore. By replacing the in-person review with an online review process, applicants have increased productivity since they can work wherever and whenever they want."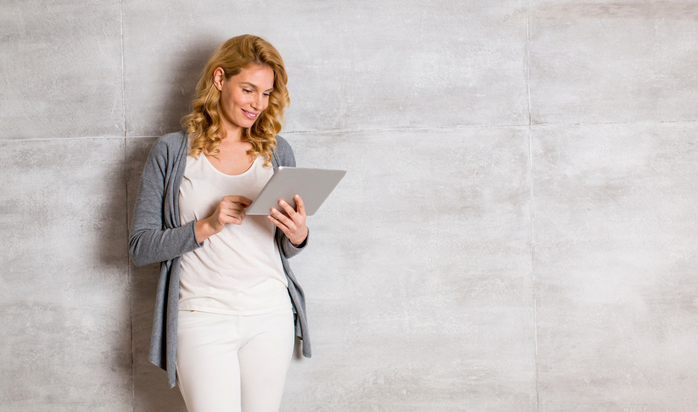 Final Thoughts on Cloudpermit
The Engineering Services Department plays an important role at Vancouver International Airport, and Cloudpermit now helps its staff do their jobs.
"It's 2022 – people want and expect to be online,"

Sidhu said.

"It made sense for us to look for an online permitting solution with an easy-to-use interface, and we found that in Cloudpermit. We're enjoying it."
Pitt added:

"Simplicity is important, and Cloudpermit is simple. It's great software with a responsive team that is well worth having."
This partnership has been beneficial for all those involved at the Vancouver Airport Authority and will continue to improve visibility for all stakeholders.
"Airports are unique environments, and it is useful that Cloudpermit is flexible enough that it could apply to Vancouver International Airport,"

shared Blake.

"All airports are unique in their own ways but for those looking to bring their permits online, Cloudpermit should be considered as a potential option."