Lambton County is Canada's First Government with Cloudpermit's By-Law Enforcement Software
County of Lambton, Ontario
December 15, 2022
The County of Lambton is leading the way for local governments across Canada to adopt online by-law enforcement software.
The County is made up of 11 municipalities – Brooke-Alvinston, Dawn-Euphemia, Enniskillen, Lambton Shores, Oil Springs, Petrolia, Plympton-Wyoming, Point Edward, Sarnia, St. Clair, and Warwick.
In the new year, Lambton County will launch building permitting and by-law enforcement services in nine of its 11 municipalities for public use.
One-Stop Shop for Staff and Residents
Lambton County considered Cloudpermit for some time before selecting the software earlier this year.
"We wanted to bring our community development online to give our staff and residents a one-stop shop for everything they need," said Corrine Nauta, Chief Building Official for the County of Lambton. "Cloudpermit was our first choice."
The County went online with Cloudpermit's building permitting solution to start. To make the switch, they used the Municipal Modernization Fund and joined a pilot program run by the Association of Municipalities of Ontario (AMO) and Local Authority Services (LAS). The pilot program selected Cloudpermit as the single-source vendor for an e-permitting software provider.
Staff learned of the software provider's latest solution and were excited about the opportunities for efficiency it created. Now, they have both building permitting and by-law enforcement online with Cloudpermit for internal use.
"We're excited to create a path for other municipalities across Ontario and Canada to use Cloudpermit's by-law enforcement software," shared Jesse Soetemans, Property Standards Officer for the County of Lambton. "It's exciting to work and develop the software with Cloudpermit's team to create processes that benefit other governments."
Nauta added that there is a mutual gain to being the first government with this new solution.
"When other municipalities start using this by-law enforcement software, we can also benefit from their ideas. We enjoy that Cloudpermit offers ongoing support and is committed to developing new features aimed at making our lives simpler."
Building Permitting and By-Law Enforcement Work Together
Users can access the software from anywhere and at any time.
"The crossover between building permitting and by-law enforcement is great in Cloudpermit," shared Soetemans. "Now, our building inspector will immediately know about any existing orders on a property when they visit an address."
By using the same software for building permitting and by-law enforcement, everyone wins.
"We're happy to show our community that we are committed to transparency and accountability with this move," revealed Nauta. "Cloudpermit helps cut red tape and bridge the gap between our staff and the public."
Efficiency is Prioritized
Nauta and Soetemans echoed that efficiency is their main priority.
"Cloudpermit will save our staff and residents time," Nauta said. "We'll benefit from using templates and forms that automatically get filled in. Our staff can access projects anywhere, upload time-stamped photos in the field, and work on the same projects simultaneously."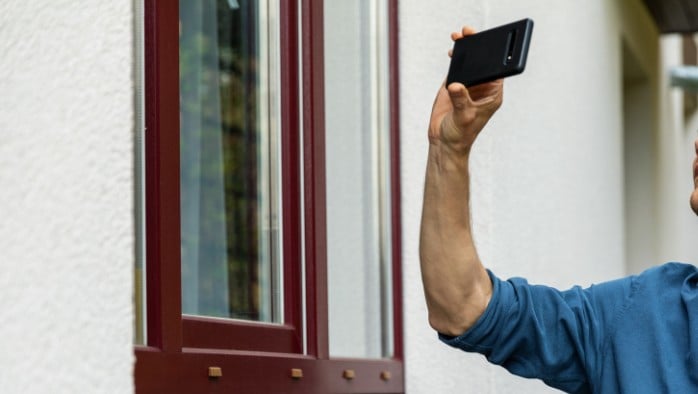 They explained that it's easy to create orders within the software since all information is automatically generated.
"Issuing and posting orders will be faster," emphasized Soetemans. "Since we have printers in our vehicles, we can issue, print, and post an order right away."
The community development software eliminates duplicate paperwork.
"I can start and finish inspections in the field without going back to the office to fill out reports," he added. "The software's mapping feature pulls relevant information for us which is a huge benefit."
All Information is Stored in One Place
Residents can submit complaints online after the software is launched for public use.
"The biggest benefit of using Cloudpermit is having everything in one place," shared Soetemans. "It will be terrific to have the same user-friendly and organized complaint system for nine municipalities. We can log into Cloudpermit and immediately view and track active cases on our dashboard."
Lambton County's Chief Building Official shared how communication can be improved by keeping all information in the same place.
"I can look up an address and view everything, so I know what is open and active on a property. This is helpful when I do outstanding work orders and zoning reports with the planning department, or when I need to communicate when a property is being sold with an existing order on it."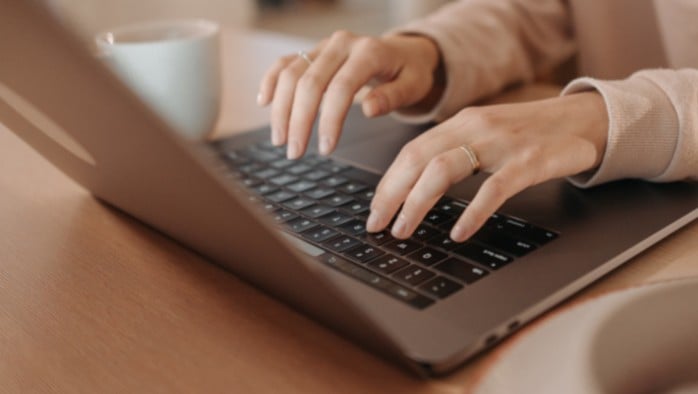 Customer Service Improves
First-rate customer service is important to Lambton County. Cloudpermit will help staff achieve better relationships with the public by making information easily accessible to all staff.
"I do not need to search for the answer anymore when someone asks for information about their order," commented Nauta. "I can log into Cloudpermit and immediately find the details they need. Our residents are happier when they do not need to wait for a call back to get the information they need."
Committed to Excellent Data Storage
Online systems allow information to be kept out of filing cabinets, desks, and notebooks, and instead, be stored online.
"Online data storage protects data in the event of a fire or flood," stated Nauta. "Our County recognizes the value of going digital and has prioritized it with a digitization plan. Cloudpermit is part of that plan to keep our data safe and accessible."
Lambton County's staff plan to encourage their over 100,000 residents to submit information online. They expect most residents will prefer a digital way of working.
Staff, however, are committed and open to using traditional methods with residents who prefer paper and in-person office visits. They will continue to accept information submitted offline.
"We're looking forward to offering online building permitting and by-law enforcement in our community. This offers our residents a more convenient way to interact with us," she explained. "We will also input any information submitted outside offline into Cloudpermit. This means we can still take advantage of considerable time savings online without impacting how residents handle their building permits or complaints."
Advice for Other Local Governments
Nauta and Soetemans kept their advice simple for other local governments considering online community development: "Just do it."
"Our old system worked because we built efficiencies into it. Just because a system is working, doesn't mean it's working the best it could," Nauta cautioned. "Nothing is wrong with change."
Soetemans concluded: "It's important to move forward to take part in the online world that we're in. It's time for municipalities to embrace change and move online."