Streamlining Community Development through Digital Collaboration
April 5, 2023
On March 29, 2023, we hosted a webinar Streamlining Community Development through Digital Collaboration: Maximizing Efficiency and Impact, to share how online work leads to improved efficiency for any-sized local government. Cloudpermit's Sales Director, West, Jake Wolff, and Product Manager, Etye Sarner, hosted the webinar to connect with attendees on how digital collaboration can positively impact their governments.


What is Cloudpermit?
Jake Wolff, Cloudpermit's Sales Director for the West, gave some background on Cloudpermit for attendees to have more insight into what we do.

Easy-to-Use Digital Submission
Make it easy for all users to work online.
Digital submission is available anywhere, anytime, on any device, with up-to-date property information fetched from your GIS. Citizens can submit applications from the comfort of their homes without needing to go to their government office.
Applications are also automatically assigned numbers and organized in "projects" so staff can easily manage related applications.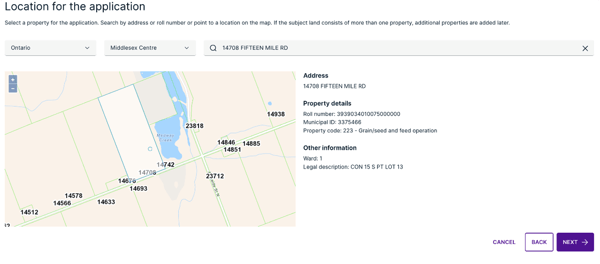 Online and Complete Application Acceptance
Simplify the application submission process for all involved parties.
Government staff only receive complete applications at the front counter with online community development software. Applicants are forced to fill out all mandatory input fields before they can click 'submit'. This ensures government staff receives all necessary attachments and paid fees.
Staff can deem applications as complete when an application has included all requested information. This makes planning applications easier to review and collaborate with others.

On-Site Mobile Building and Code Enforcement Inspections
Save time starting and finishing building and code enforcement inspections in the field.
Empower building inspectors and code enforcement officers with time back in their day from on-site mobile building inspections and all inspection data at their fingertips. Staff can complete reports in the field, upload photos on any mobile device, and schedule inspections online.
Countless hours are saved when inspections are started and finished in the field. Inspectors no longer need to travel back and forth to the office or reinput the same notes taken down in the field in a different system.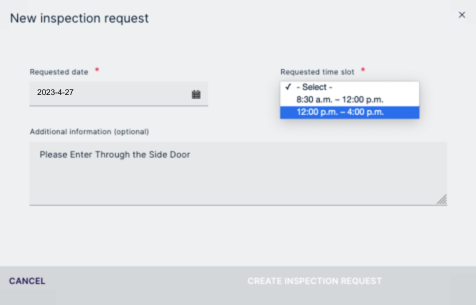 Seamlessly Collaborate with Other Departments
Work with other departments for emergency response, planning approvals and conditions, violations and/or deficiencies, and fees or fines.
Staff can work together in the event of a natural disaster to support their communities in the aftermath of the disaster. Cloudpermit gives governments an unlimited user license which is especially helpful in an emergency so others can lend a helping hand without needing to be physically present in the impacted area.
Work together on the same files and add information simultaneously.
Keep all information, conversations, and photos in the same place.
Issue repair and prohibited occupancy orders and update citizens.
Add additional users from surrounding communities.
Share information with fire and police departments in real-time.
Communicate with citizens, architects, and engineers to assess the damage.


Learn more about Cloudpermit and how streamlined community development maximizes a department's efficiency and impact by booking a demo. We'd love to show you how our software works first-hand.