Streamline Community Operations with GIS Mapping Integration
February 16, 2023
It's important to maximize the efficiency of community operations to speed up development, reduce operational costs, and provide superior service to citizens. One valuable way to achieve streamlined community operations is to take advantage of one's Geographic Information System (GIS). When governments and agencies enjoy online community development software integrated with their GIS, there are several clear benefits.
Improved accuracy and access to relevant information
Stronger emergency response planning and resource allocation
Reduce administrative workloads
Improved Accuracy and Access to Relevant Information
Local government staff can benefit from having their GIS linked to their community development software with better accuracy and easier access to relevant information. They can:
Easily find locations by searching by address, selecting it on a map, or property identifications numbers
Discover various layers such as heritage areas, flooding maps, construction areas, etc.
Determine optimized inspection routes based on requested times, locations, and previously planned inspections
Draw and establish the size of a property or area
Enable municipal users to search and view licenses in a map/list view so that they are aware of the locations of the licenses issued by the municipality
Staff can stay up-to-date and informed on what's happening in their community with the same software that allows them to issue building permits and business licenses, accept planning applications, and create cases for code violations.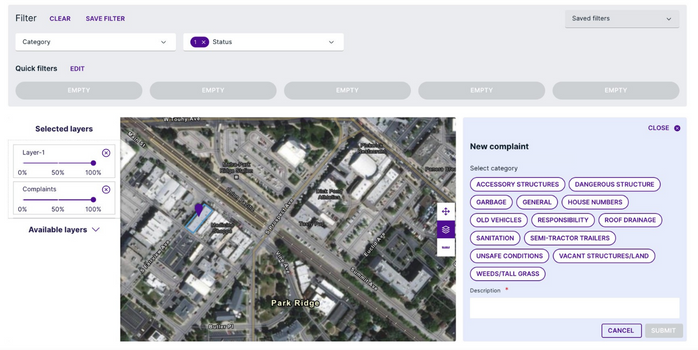 Stronger Emergency Response Planning and Resource Allocation
Unfortunately, natural disasters cannot be prevented but governments can prepare for them. GIS integrated maps help staff plan and create zones for emergency response. When this system is part of their community development software, they can determine impacted areas that require issue and prohibited occupancy orders and keep track of them visually.
By having a better idea of who is responsible for each zone, staff can better allocate their resources when disaster strikes.
Reduce Administrative Workloads
Most governments and agencies deal with a lot of work at the front counter. Staff can reduce their administrative workloads by integrating their GIS with their permitting software. They can re-read property information if it changes during the building permit process, which allows them to stay informed.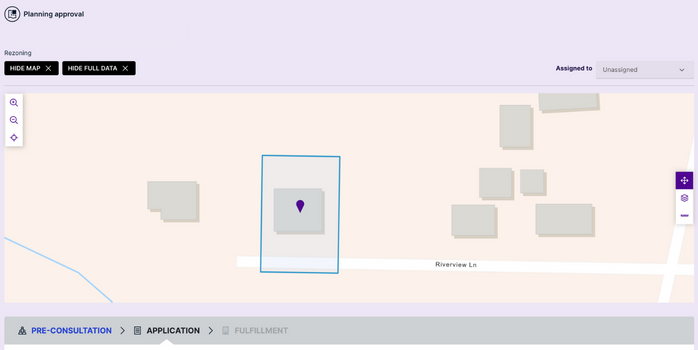 This is also helpful for code enforcement officers who wish to see relevant information attached to a location. They can view the full history of a property on a map, such as contact information, past building permits, and the open history of a property. GIS integrated maps significantly contribute to timesaving.
Cloudpermit allows governments and agencies to streamline community operations with GIS mapping integration. Let us know if you want a demo to learn more of how our GIS integration saves valuable time – we're happy to give you a closer look.