Florida Encourages Simplified Residential Building Permits: HB 671
April 26, 2023
Simplified building permitting benefits local governments, homeowners, and builders. Florida has been one of the leaders across the U.S. in encouraging faster construction with its laws.
In 2019, House Bill 447 was introduced to make it easier for residents to obtain building permits for residential and commercial construction. Now, the State is furthering its initiative for simplified building permitting with House Bill 671.
HB 671 Residential Building Permits will help expedite the building permitting process for faster and simpler construction this July. It states:
Residential Building Permits; Revises provisions relating to building permits for residential units & dwellings; requires reduced permit fees; revises timeframes for approving or denying building permits; specifies when permit application is deemed complete & sufficient; requires local governments follow prescribed timeframes unless local ordinance is more stringent; requires local government to issue percentage of building permits for residential community if certain conditions are met; provides requirements & prohibitions relating to residential voluntary freeboard for new & improved residential construction."
The bill aims to make building permits more cost-effective for citizens with reduced permit fees, as well as faster answers from their respective governments if their building permit is approved or denied. This means that local governments may bring in less revenue if they issue the same number of permits each year if permit fees need to be reduced. An expedited development approval process is the best way to ensure more revenue – more building permits issued equals more revenue.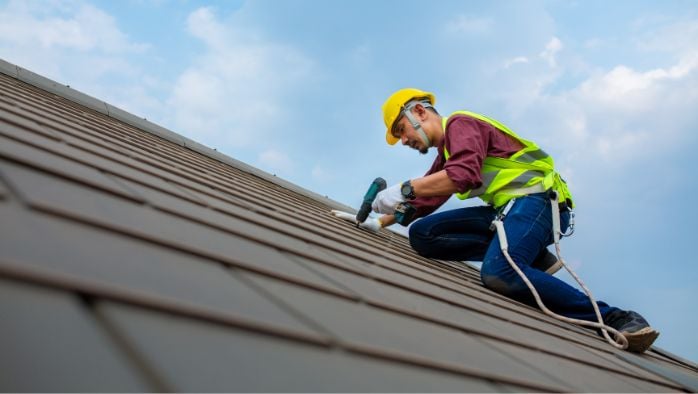 Many supporters of this bill argue that lowering permit fees will help stimulate economic growth since the time and cost needed to obtain permits will be lower. This can lead to construction projects starting faster and more efficiently.
Fast and efficient construction can signal to businesses and builders in surrounding areas that there is a great place to build right around the corner.
Online community development software is an excellent choice for local governments looking to speed up their building permitting process, reduce permit fees, and stimulate economic growth. Government staff can:
Receive complete building permit applications every time – applicants are forced to fill in mandatory fields before they can click 'submit'
Issue building permits 80% faster than paper-based systems
Benefit from unlimited user licenses for seamless shared services and collaboration with other departments
Issue building permits online from anywhere, anytime, on any mobile device for faster permit issuance
Organize and store all relevant information and conversations online
Find property information easily with interactive online maps
And more
Prepare your building department and community for faster and simpler construction that benefits your economy by considering online software for land management. Book a demo to learn more about how Cloudpermit can help transform your development approval process in time for HB 671.